Risen Christ towers above dike.
---
GUAGUA, Pampanga – A towering image of the Risen Christ has been unveiled along a dike in Sta. Ursula, Betis District here by the local government led by Mayor Dante Torres and Kapampangan artist Totek Layug.
The 16-foot image is a donation of Layug and his father, Presidential Merit Awardee for ecclesiastical art Willy Tadeo Layug, to the people of Guagua.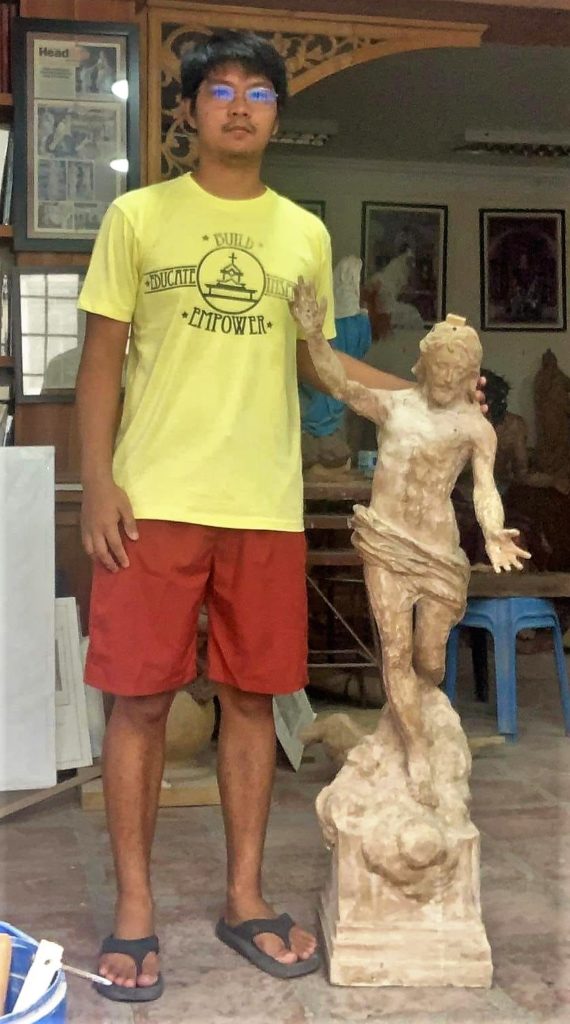 With a view deck serving as pedestal, the image forms the last leg of the devotional Stations of the Cross, also crafted by Betis artists, along the west lateral dike that also serves as an alternate route to Minalin town. The area has become a favorite of bikers and joggers, with the Guagua eco-park also nearby.
Local historian Francis Musni said that Barcelona-educated and budding artist Totek started the project on Aug. 9, 2019, with the vision of sharing his art to the community and showcasing the fine artistry local talent could contribute to the art world.
"There is an existing sculpture of the Risen Christ in that area, but we wanted to show the community that we can come up with a more fitting rendition of Our Lord," Totek said.
Prior to the unveiling, the image was blessed by Betis parish priest Rev. Fr. Raul de los Santos. The unveiling was the culmination of the "Camino de Santiago" activities of the St. James the Great, the Apostle Parish on the occasion of its 450th foundation anniversary. Punto Roving Team