Raffy Angeles, Vice Mayor Vicky Vega-Cabigting, Peachy Attendido and Herminia Pamintuan formally launches the coffee table book. Photo by Ashley Manabat
---
ANGELES CITY – Noted sculptor and surgeon Dr. Vittorio Pantig opened his solo visual art exhibit and launched his coffee table book, 'Obrang Dutung' a 25 -year Journey, at the Marquee Mall here on Monday.
Pantig said through the art exhibit, "I will be showcasing my works and express myself on some of the environmental issues."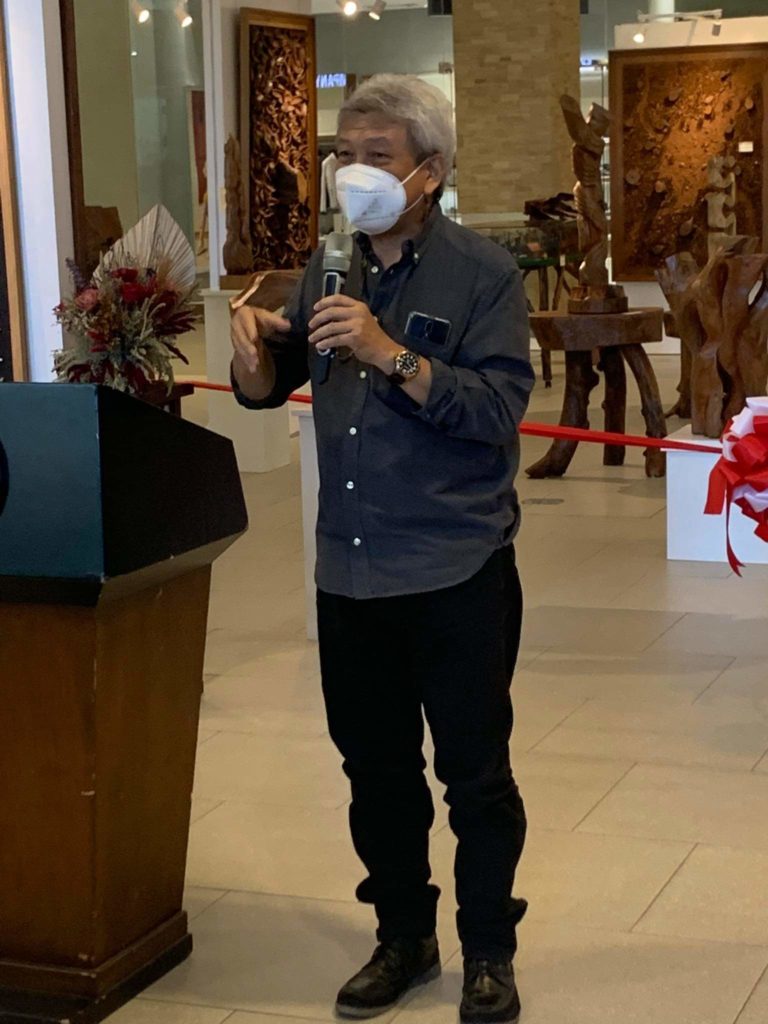 He said he has done art work concerning the preservation of endangered species, effect of deforestation, preservation of coral reef, the catastrophic effects of plastics on our marine ecosystem and the use of recyclable materials. The exhibit can be summed up with the caring of Mother Earth or in the vernacular: Pamanyese King Indung Gabun.
Pantig said the coffee table book consists of 240 pages including his 350 works since 2005. It was a 25-year journey.
He said "the layout is simple and not so much colorful background because I want the reader to focus on the details and the meaning and messages of each piece of art."
He said "it is not just a mere compilation of photos and illustrations but also carries with them the sense of expressing myself with the hope of inspiring every reader. It can also serve as a guide for those who wish to learn sculpture. The techniques, the tools, the hand tools…"
Pantig also thanked his youngest daughter, Melisa, and his son-in-law "without whom the book will not be published."
He also said one of the highlights of the event was "be done for a cause" because he wants to help. He said for every exhibit, there are beneficiaries. His reason is because his talent it is a God given gift.
So, he coordinated with the city government, city tourism office and the Beta Sigma fraternity alumni association Pampanga Assembly who lend their full support to the project.
Among the beneficiaries are the Bahay Pag Ibig, The Children's Home of Eucharistic Love, Paraluman Care, the Munting Tahanan ng Nazareth and Project Angel.
On hand during the event were Raffy Angeles, who represented Mayor Carmelo Lazatin, Jr., Vice Mayor Vicky Vega-Kabigting, Marquee Mall general manager Peachy Atendido , Herminia Pamintuan, Joel Pabustan Mallari – cluster head Kapampangan, Tagalog and Sambal cluster subcommisson on Cultural Communities and Traditional Arts National Commission for Culture and the Arts, and Norman Tiotuico – Talasuyu Ning Kalalangan Kapampangan.